With 12 terminals completed 90%, the Cat Linh – Ha Dong urban railway project will be ready for testing in October 2017.
Video: Experience the Cat Linh – Ha Dong Railway Station from the flying camera.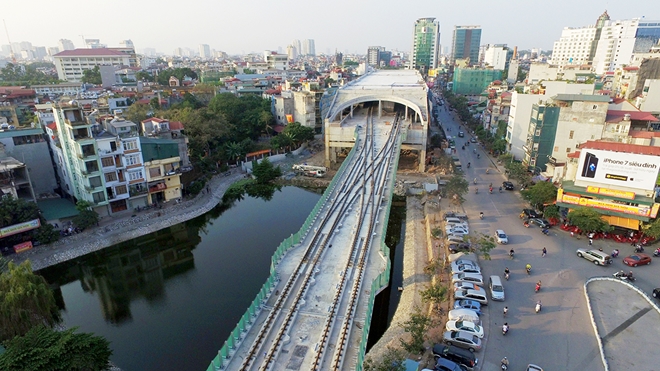 The Cat Linh – Ha Dong urban railway project was kicked off in 2011, including 13 km of elevated railway, 1.7 km of depot, 12 terminals … According to the plan, the project was completed in 2011. 2016 but was delayed, so it only ran the test in September this year and officially opened in 2018. Cat Linh Station is the starting point of the project was built on Hao Nam Street.
Ha Dong Station is the terminus of the road, opposite Yen Nghia bus station, completed the basic construction.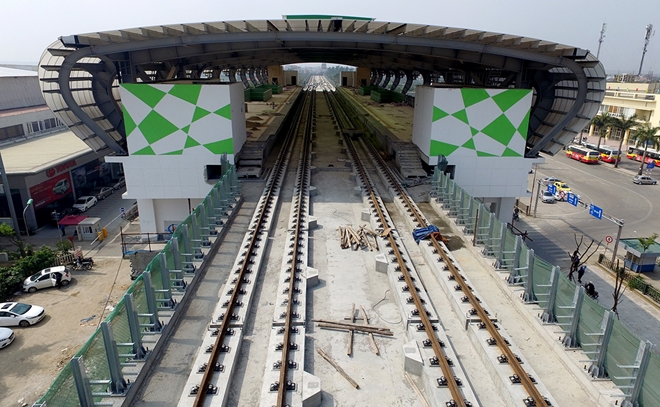 The rail system is complete, the interior does not have the equipment such as ticket counter, ticket control …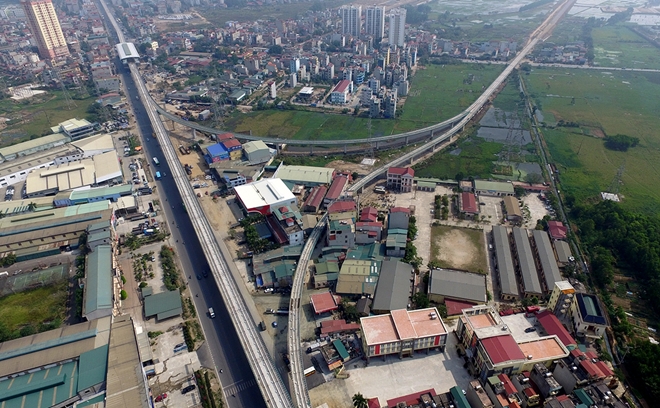 The section of the road linking the upper road to the depot (the railway station gathering, repairing and maintaining the railway) on Quang Trung street is 1.7 km long.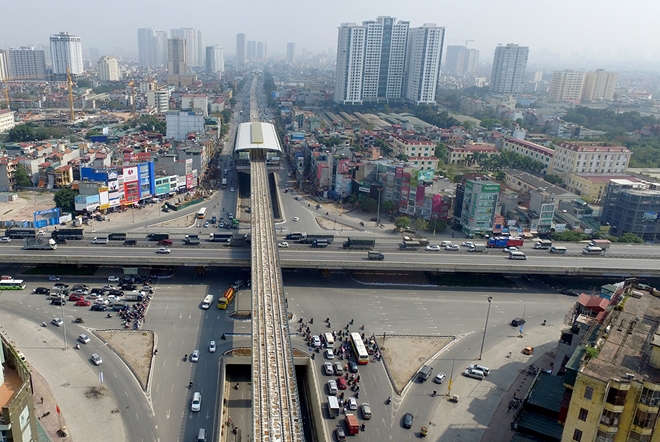 Cat Linh Railway – Ha Dong runs through the intersection of Nguyen Trai intersection, forming the first 4-tier intersection in the capital, including: railway, viaduct, road and tunnel. At this point, the third Ring Road railway station has completed 80%.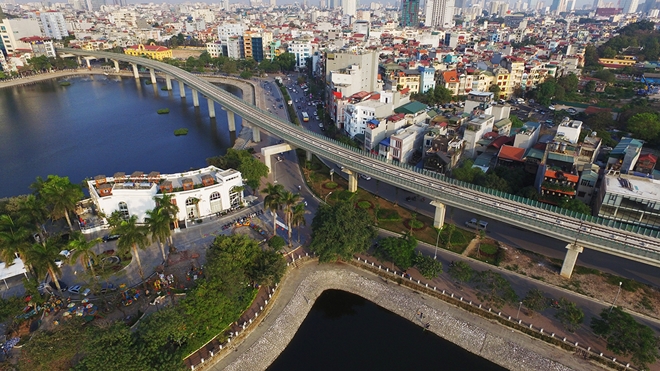 The railway system on high railway winding through Hoang Cau Lake.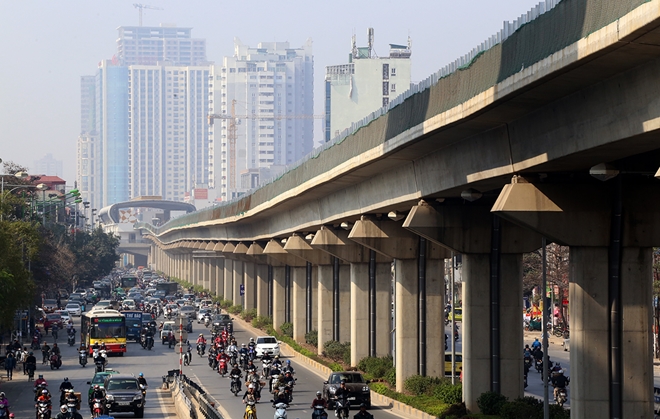 To build and expand this route, Hanoi had to trim the divider, cutting down hundreds of nacre trees. At present, Nguyen Trai road has 5 lanes but can not meet peak traffic.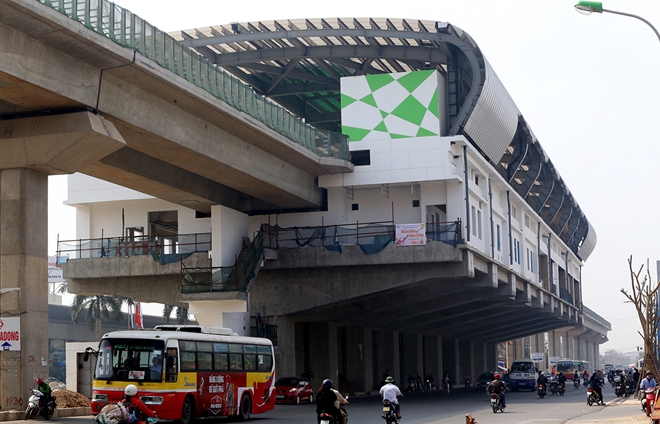 By February 16th, most of the terminals had completed the rough and clearing of the ground below, returning the road to vehicles. On the roads from Yen Nghia to Cat Linh, the vehicle runs under the ropes of the station on high.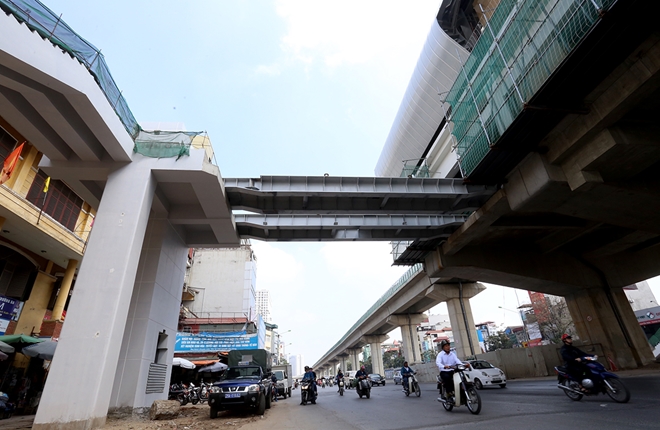 he metro station is connected by elevators and stairs.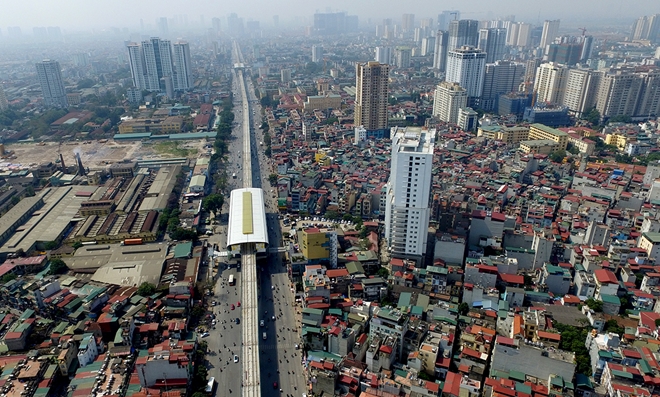 General Director of the Le Kim Thanh Railway Project Management Board said that although finishing 90%, the equipment installation volume is still very large. In addition, the disbursement of ODA from China is having procedural difficulties between the ministries and China Eximbank. China EPC general contractor said that the project has basically completed the main structure of the station; Construction of the main structure of 13/16 mono, 80% of depot steel structure. Units and subcontractors have mobilized human and material resources to speed up the progress, compensate for the long holiday period.
Video: Connecting Cat Linh Metro Line – Ha Dong and Nhon – Hanoi Railway Station with ring road system?